Last updated: March 2022.
We're rather fond of rabbits at Le Lapin.
Soft, playful and intelligent, it's hard not to agree rabbits are adorable.
Loveable though they may be, feral rabbits are invasive in Australia and are Australia's worst vertebrate pest. They consume native food sources and their destructive behaviour adversely affects habitats, ultimately threatening the survival of more than 300 native species.
Happily, Australia is lucky to have its very own native Easter mascot in the bilby. With their big ears, burrowing habits and timid nature, bilbies bear a close resemblance to the rabbit.
An Australian Easter holiday icon since the 1970s and once found on more than 70% of Australia's mainland, bilbies have been pushed almost to extinction due in large part to feral rabbits.
Our affection at Le Lapin for rabbits will nevertheless endure, but we think it's best to appreciate them from afar, in their native habitats.
So this Easter, do your part and choose chocolate in the shape of a bilby to help support conservation of our iconic little marsupial. After all, the Easter bunny isn't the only animal bearing gifts around the world at this time of year. The Swedish have chocolate eggs brought to them by cuckooos, whilst foxes visit with gifts in Germany. It's only right we as Australians have our own unique celebration.
And with Australian's spending over $200 million on Easter chocolate each year, the least we can do is support a great cause at the same time.
Chocolatiers that support bilby conservation and research programs include Pink Lady, Haigh's Chocolates, The Wildlife Conservation Co., The Chocolate Box, and Darrell Lea.
Pink Lady Chocolates proudly sponsor Save The Bilby Fund and a portion of each chocolate bilby sold goes to the charity. Pink Lady Chocolate Bilbies can be found at Big W, Target, Myer, David Jones, some IGAs, as well as independents. Just look out for the green swing tag.
Haigh's are partnered with the Foundation for Rabbit Free Australia and have been making their Easter Bilbies since 1993, with part proceeds going to the foundation. Haigh's stores can be found around the country or you can order online.
The Wildlife Conservation Co offer ethical organic and vegan Chocolate Bilbies, and donate 10% of net profits from bilby sales to Save The Bilby Fund. Find their chocolate bilbies in independent stores around Australia or shop online.
The Chocolate Box have an incredible collection of chocolate bilbies and Bilby'licious hampers, and donate a portion of every bilby sale to Save The Bilby Fund. You can find their chocolate bilbies in independent stores around Australia or shop online.
Darrell Lee announced in 2022 that they have finally brought back their chocolate bilby after discontinuing them in 2012. A partnership that originally started in 1999, a portion of each sale of their chocolate bilbies is donated to Save The Bilby Fund. Darrell Lea Chocolate Bilbies can be found at Woolworths as well as independents.
If chocolate isn't really your thing, or if you'd like to do more for bilbies this Easter, the good news is you can support bilbies in more ways than one!
You could consider making a cash donation to Save The Bilby Fund or Foundation for Rabbit Free Australia.
Books such as The Easter Bilby, Easter Bilby's Secret, Bilby Moon, and Easter Egg Express are just a few of the great Easter reads available, and often a portion of sales of these books is donated to bilby conservation.
Alternatively, you could consider adopting a bilby this Easter to support research and conservation, as well as breeding and education programs. Currumbin Wildlife Sanctuary and Taronga Conservation Society Australia both offer bilby adoptions, as does Arid Recovery.
Whatever you choose to do this Easter, know that you play an important role in restoring the bilby to its rightful place in our Australian landscape.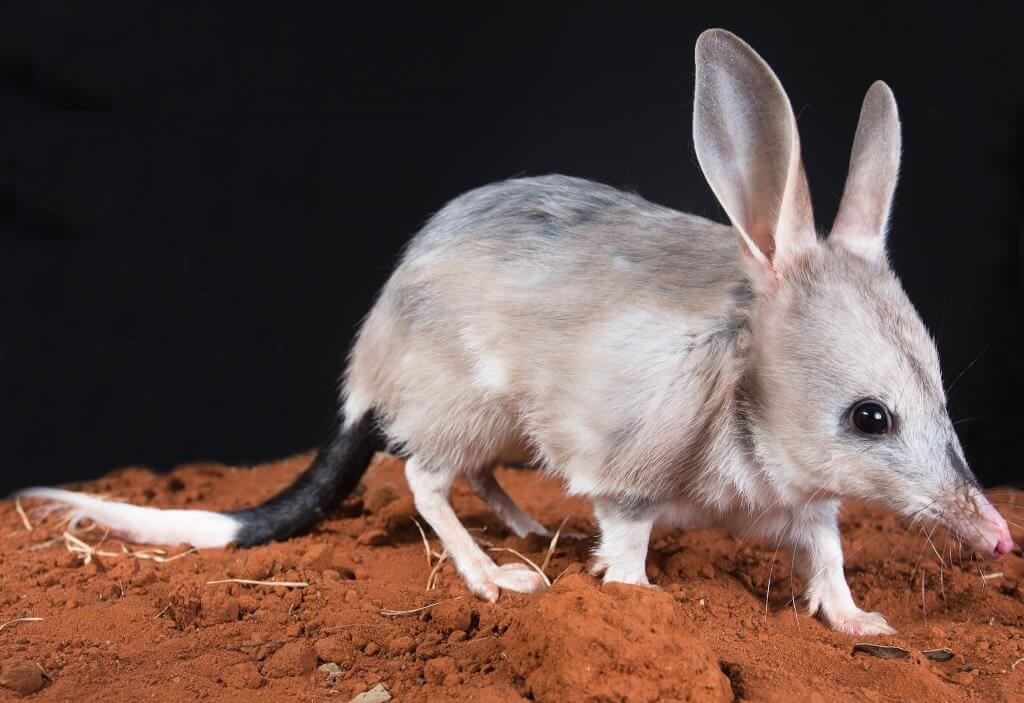 Featured image © iStock.com/Bastetamn